BEASTS LIKE ME: BRONX ART SPACE October 22 -- November 21, 2020 
SARDINE is pleased to present 'The World is Ending' featuring artwork by Maria Calandra, Vincent Como, Ryan Falkowitz, Sophia Frydman, Brendan Loper, Karen Schifano, and Lizzie Wright organized by Jon Lutz. 'The World is Ending' opens with a reception on Saturday, February 29 from 6 to 9 pm and will run through April 5, 2020. 
AN EPHEMERAL AFTERNOON AT GRIFTER ORGANIZED BY ALICIA GIBSON. I WILL HAVE A NEW ZINE AND SOME DRAWINGS AVAILABLE. DECEMBER 15TH FROM 3-8. 
FOURTEEN30 CONTEMPORARY




http://fourteen30.com/index.cfm








Yevgeniya Baras

Katherine Bradford
Maria Calandra
Srijon Chowdhury
Gracie DeVito
Rainen Knecht
Sally Saul
Anna Schachinger
Storm Tharp
Geetha Thurairajah
Guimi You




June 30 – August 10, 2019

Opening Sunday June 30, 11am - 1pm




co-organized by Adrianne Rubenstein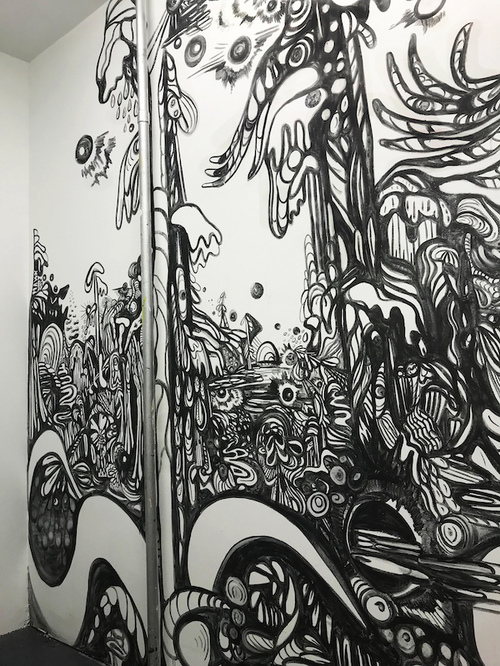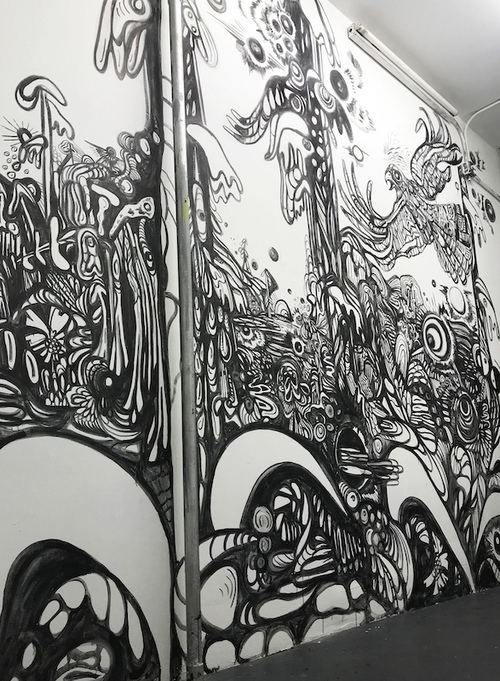 ESSEX FLOWERS WALL MURAL
DOOR #3
Maria Calandra, Billy Grant, Michael Pool
Curated by Melissa Brown
May 24 - June 23, 2019
Opening Reception: Friday, May 24, 7-9PM
EM DASH
Maria Calandra, Jay Gaskill and Erik den Breejen
at Ampersand Gallery in Portland, OR
Opening Febuary 16th and running through March 24th
Group Show December 8th - January 13th
Meet the Parents at Essex Flowers Gallery
Klaus von Nichtssagend Gallery
July 13 - August 18, 2018
Opening Reception: July 13, 2018 6-8 pm
Andrea Bergart, Nancy Brooks Brody, Jared Buckhiester, Maria Calandra, Tova Carlin, Marlene Frontera, Erick Alejandro Hernández, Juliet Jacobson, Wayne Koestenbaum, Jennifer J. Lee, Mike Olin, Erika Ranee, Harriet Salmon, Kerry Schuss, Lizzie Scott, Louise Sheldon, Clintel Steed, Stephen Truax, Peixuan Wang, Joshua Caleb Weibley, Rachel Eulena Williams, Kalina Winters, Phyllis Yao
New York Times Review
https://www.nytimes.com/2018/08/08/arts/design/what-to-see-in-new-york-art-galleries-this-week.html?rref=collection%2Fsectioncollection%2Fdesign&action=click&contentCollection=design®ion=stream&module=stream_unit&version=latest&contentPlacement=3&pgtype=sectionfront
MURAL INSTALLATION AT THE WYTHE HOTEL
WEEKEND at MINDY SOLOMON curated by EZRA JOHNSON
DECEMBER 2 – JANUARY 13, 2018
CURATED BY EZRA JOHNSON
BOTH GALLERIES
MARIA CALANDRA, ANDY CROSS, JULES DE BALINCOURT, ERIK DEN BREEJEN, FRANKLIN EVANS, SUE HAVENS, JAMES HYDE, SAM JABLON, EZRA JOHNSON, DOMINIQUE LABAUVIE, DAVID MCBRIDE, EMILY NOELLE LAMBERT, KRISTEN SCHIELE, JERED SPRECHER, WENDY WHITE